Synopsis:
Hopeless romantic Isla has had a crush on introspective cartoonist Josh since their first year at the School of America in Paris. And after a chance encounter in Manhattan over the summer, romance might be closer than Isla imagined. But as they begin their senior year back in France, Isla and Josh are forced to confront the challenges every young couple must face, including family drama, uncertainty about their college futures, and the very real possibility of being apart.




Featuring cameos from fan-favorites Anna, Étienne, Lola, and Cricket, this sweet and sexy story of true love—set against the stunning backdrops of New York City, Paris, and Barcelona—is a swoonworthy conclusion to Stephanie Perkins's beloved series.
I am so happy that this book captivated me from start to finish. I so badly wanted it to be better than Lola and the Boy Next door, and IT WAS! So, I was thrilled.
We are back in Paris for this novel like the first one. I think that may have been part of what made a big difference. The second book was just so unlike these two that it didn't feel like the same series at all.
In this one, we meet Isla who has been in love with Josh for years. Once they begin talking, she becomes aware that he has feelings for her as well, and it goes from there.
These books seem so much more romantic and sweet since they take place in Paris, a city that is known for romance.
I enjoyed Isla and Josh more than Lola and Cricket which made it even easier to read this one too. They had great chemistry right from the beginning, and it was hard to not get completely lost in their story.
This was a great 3rd book. I think it is only supposed to be a trilogy, but I find myself hoping for more books in this series.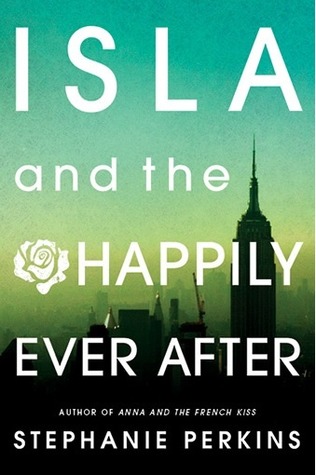 Click To Purchase!