Synopsis:
In MAXIMUM RIDE: SAVING THE WORLD AND OTHER EXTREME SPORTS, the time has arrived for Max and her winged "Flock" to face their ultimate enemy and discover their original purpose: to defeat the takeover of "Re-evolution", a sinister experiment to re-engineer a select population into a scientifically superior master race...and to terminate the rest. Max, Fang, Iggy, Nudge, Gasman, and Angel have always worked together to defeat the forces working against them--but can they save the world when they are torn apart, living in hiding and captivity, halfway across the globe from one another?
I'm pretty sure this series just keeps getting better as it goes. I feel that there was depth added to the characters in the flock in this one, especially when they were split up.
Max and Fang are both incredible leaders, but they need to learn how to work together to lead as a team. I feel that by the end of this novel they figured that out. I hope so, at least.
We got a peak into some of the inner workings of the big, bad corporation that is trying to take over the world. I wasn't aware that they were stationed all over the place, but we learn that they are.
The new flying creatures they created were pretty comical. They were very strong, but they were so dumb and often ended up in destructing themselves.
We finally figured out the truth about Max's origins as well. It will be interesting to see how that plays out and if she will return to her real family at all.
This book just left me wanting to dive right into the next book in the series, so I would say that it did its job!
That said, YA novels can be so cute when they have a bunch of kids standing up for the flock. When kids read these books, they probably feel like they can achieve anything they set their mind to, and that is awesome!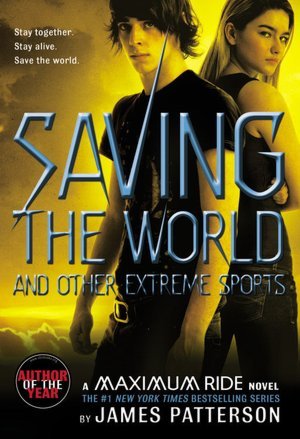 Click To Purchase!