Synopsis:
In the sequel to the #1 New York Times bestseller Confessions of a Murder Suspect, James Patterson keeps the confessions coming breathlessly as Tandy Angel delves deeper into her own tumultuous history-and proves that she can rise above the sordid Angel legacy.




Wealthy young women are being murdered on Manhattan's exclusive Upper West Side, and the police aren't looking for answers in the right places. Enter Tandy Angel. The first case she cracked was the mystery of her parents' deaths. Now, while she's working to exonerate her brother of his glamorous girlfriend's homicide, she's driven to get involved in the West Side murder spree.




One of the recent victims was a student at Tandy's own elite school. She has a hunch it may be the work of a serial killer, but the NYPD isn't listening to her...and Tandy can't ignore the disturbing fact that she perfectly fits the profile of the killer's targets. Can she untangle the mysteries in time? Or will she be the next victim?
I liked this book a lot more than the first book. The story was more interesting to me and grabbed my attention more. It helped that there were two to three interesting things happening at all times.
I am still not a huge fan of Tandy as the protagonist. She is too much of a know-it-all, but that is what makes her character. It is possible that I get more attached to her as I read more Confessions novels.
This was a good situation where the second book was better than the first, and I am grateful for that. I don't regret my purchase at all, and it made me want to keep reading the series.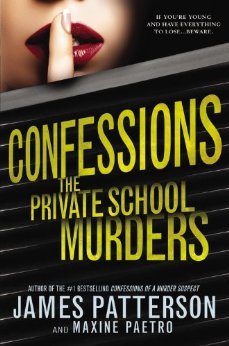 Click to Purchase!